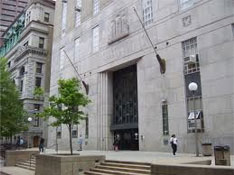 Attorney Patrick E. Sheehan specializes in criminal defense and litigation. Attorney Sheehan recommends that you read his "10 Reasons Why You Will Need An Attorney" to see why it is critical that you speak to a criminal attorney immediately upon being charged with a criminal offense or if you think you may be under investigation.
Attorney Sheehan is a highly trained and experienced former Suffolk County prosecutor who knows the ins and outs of the Massachusetts court system, see his attached biography and credentials. Attorney Sheehan has tried hundreds of trials and motions in the Massachusetts courts and he is there to protect your rights.
Attorney Sheehan is available to meet with you at his offices at a time convenient to you. The initial consultation is free! Please feel free to contact our offices immediately to protect you and your rights.